Transform Your Look with Exquisite Hair Color
Nourishing Hair Color Options for Dubai's Hair Care Conscious

Dubai's Premier Destination for Exquisite Hair Color Services

Elevating and Enhancing Your Natural Radiance

Dubai's Go-To Expert Artisans for Impeccable Hair Coloring
RADIENT • HAIR
Discover Your Dream Hair Color
Hair coloring is an art form that has the power to transform not just your look but also how you feel about yourself. It's a journey of personal expression and can be as subtle or vibrant as you wish. Natural hair colors range from the deepest blacks to rich browns, radiant auburn, and various shades of blond. Each color possesses its own charm, and our mission at Maison Privee is to enhance and amplify this innate beauty.
Coloring your hair can be a bold statement or a subtle enhancement. It can cover grays, add dimension and depth, or express a personal or fashion-forward statement. Hair color has the transformative power to accentuate your best features, make you look younger, and, most importantly, boost your confidence. We exclusively use high-end, professional hair color products that enrich and protect your hair, ensuring not only stunning color results but also preserving the health and vitality of your hair. These luxurious products are designed to deliver intense, long-lasting color while nourishing the hair from root to tip.
We provide a comprehensive hair coloring experience, from in-depth consultations to understand your needs and desires to personalized after-care advice. We aim to make your visit not just about achieving the perfect color, but also about educating you on maintaining and caring for your colored hair.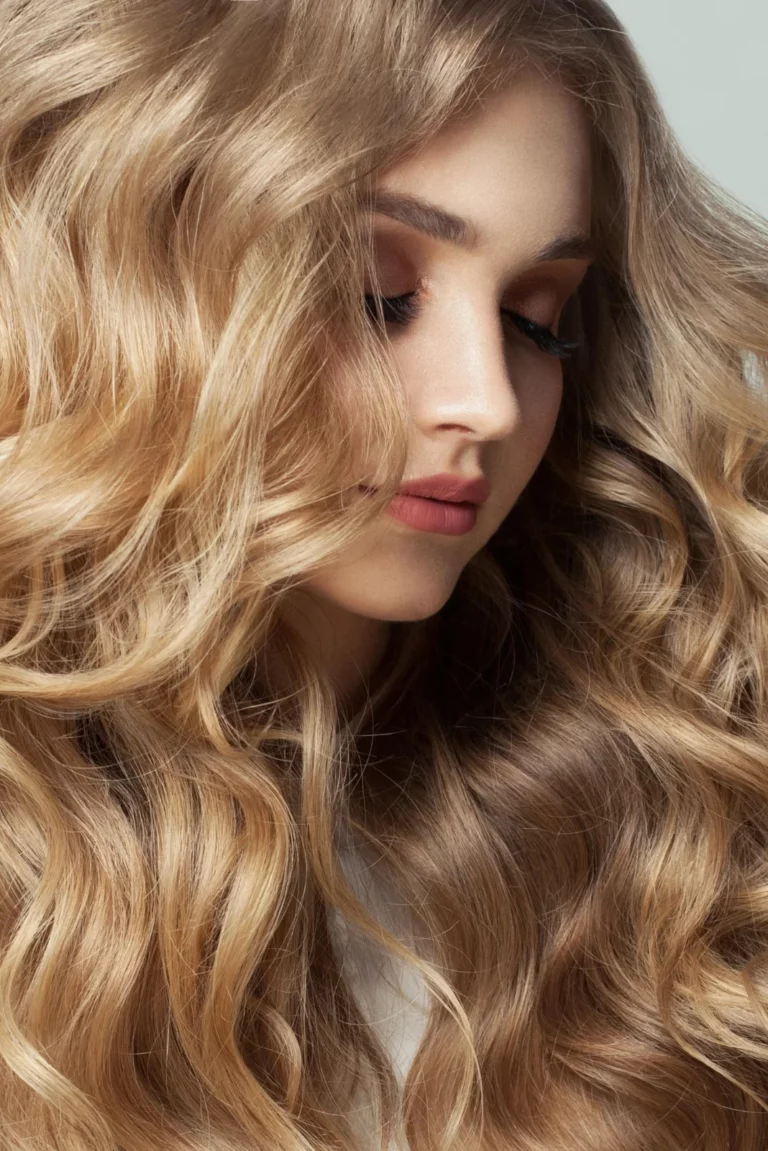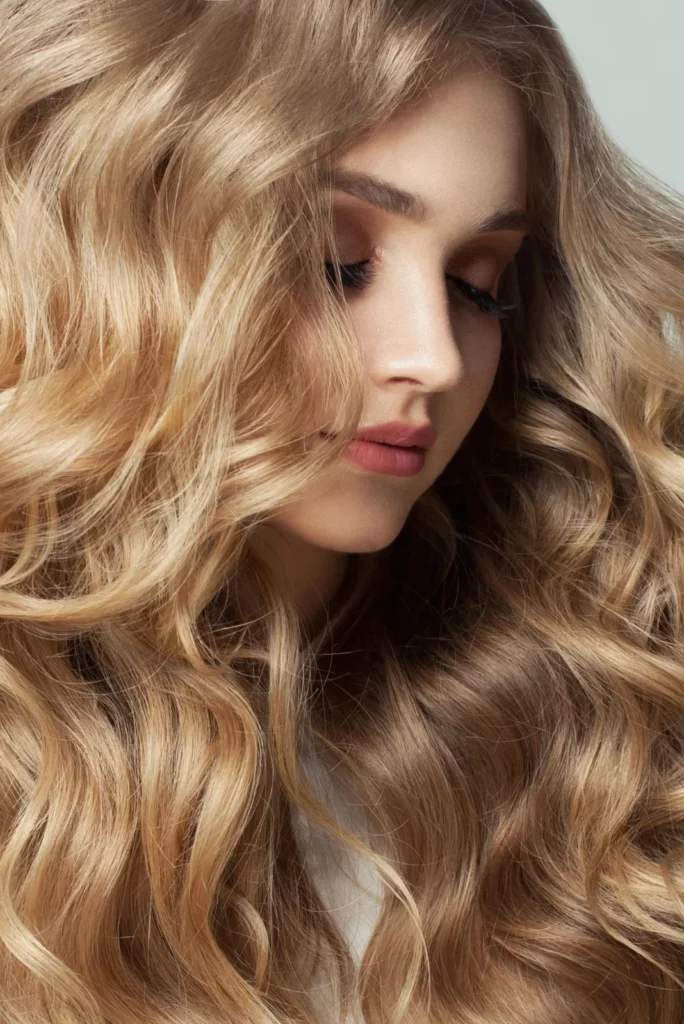 Highlights
Elevate your look with Maison Privee's Hair Highlights service. Our expert stylists are skilled in an array of highlighting techniques, ready to help you illuminate your hair with dimension, depth, and radiant color. Our Hair Highlights service creates a multi-dimensional effect, offering an array of lighter tones scattered throughout your hair to mimic the natural variation of color often found in children's hair.
Whether you're seeking a sun-kissed look with delicate, soft streaks or you prefer bold, chunky highlights that make a statement, our team is ready to bring your vision to life. Every highlight journey begins with a thorough consultation. Our stylists consider your hair color, texture, and personal style to craft a highlight strategy that complements and enhances your natural beauty.
We use a spectrum of high-quality colors and innovative techniques like balayage, foiling, or baby lights to achieve your desired effect. Whether you're new to highlights or looking to refresh and refine your current look, we ensure the best placement and color selection for a natural or dramatic look as per your preference.
At Maison Privee, we're passionate about hair health. We use products that protect and nourish your hair during the coloring process, ensuring your highlights look vibrant and your hair feels healthy. Our Hair Highlights service is more than just a coloring process. It's an artistic endeavor that accentuates your best features, adds depth to your hairstyle, and expresses your unique personality.
Ombre
Ombre, meaning 'shadow' or 'shade' in French, involves a smooth transition from darker hues at the roots to lighter ones at the ends, offering a stylish, low-maintenance solution to hair coloring.
Ombre service customized to your hair type, length, and personal style. Whether you're looking for a subtle, natural transition or a dramatic contrast between shades, our expert stylists craft a look uniquely for you.
The process begins with a detailed consultation where we consider your hair's health, natural color, and color aspirations. Our stylists skillfully apply high-quality color from root to tip, ensuring a seamless, graduated color transition that enhances your features and skin tone.
We're committed to maintaining the integrity of your hair throughout the coloring process. We use top-tier products that nourish your hair, resulting in a rich, vibrant color that grows out gracefully, minimizing the need for frequent touch-ups.
At Maison Privee, Ombre is more than a hair color service. It's a testament to our dedication to precision, creativity, and individual style. Let us guide you through your Ombre journey, where the transformation is not just in your hair but also in the renewed confidence and flair it brings. Step into the spotlight with a striking Ombre look, expertly crafted at Maison Privee.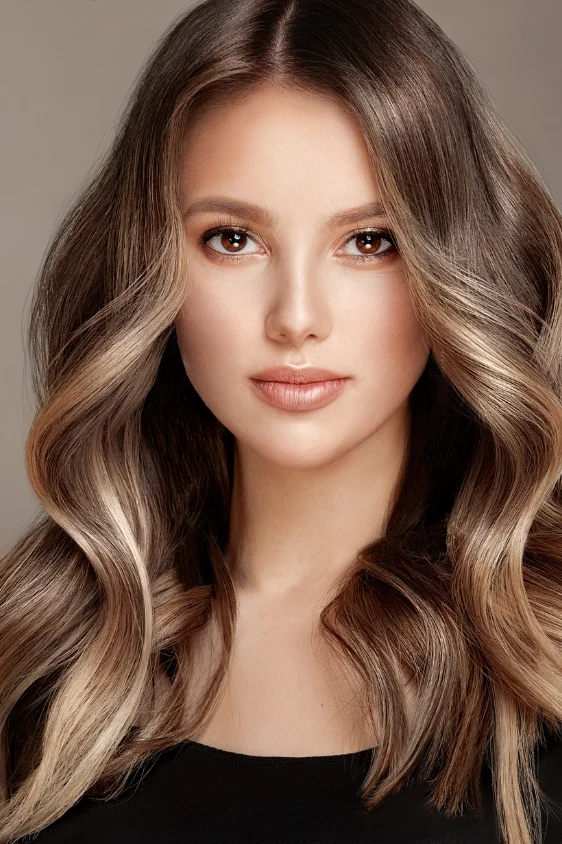 Balayage
Balayage, a French word meaning 'to sweep' or 'to paint,' is a freehand hair coloring technique that creates a seamlessly blended, sun-kissed lightening effect on your hair.
Our Balayage service is more than a hair coloring process – it's a customized approach that ensures your hair color complements your skin tone, features, and personal style. From natural-looking highlights to bold, striking contrasts, our expert colorists work to create a look that's uniquely yours.
The journey begins with an in-depth consultation where we understand your hair history, texture, and color goals. Our stylists then hand-paint delicate strokes of color onto your hair, achieving a beautifully graduated, natural-looking effect with depth and dimension.
We utilize high-quality, hair-friendly color products to ensure the integrity of your hair during the coloring process. The result is a radiant, dimensional look that grows out beautifully and requires less maintenance than traditional highlights.
At Maison Privee, our Balayage service is a testament to our dedication to excellence, precision, and creativity. It's not just about changing your hair color, and it's about enhancing your natural beauty and expressing your unique style. Let us create your perfect Balayage and experience the transformative power of personalized color.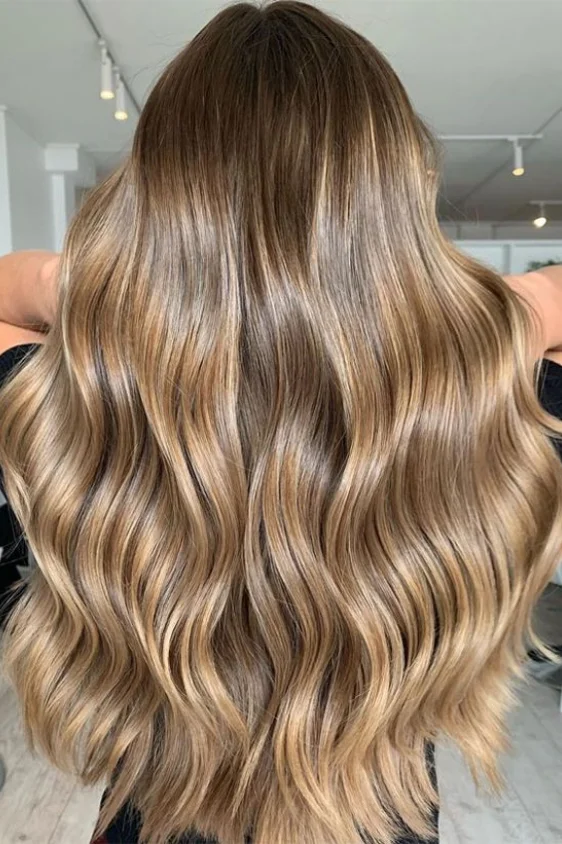 Full Head
This service is about complete reinvention, covering every strand of your hair in a new hue, giving you a total color makeover that speaks volumes about your style and personality. We begin with a detailed consultation where our experienced colorists understand your aspirations, hair history, and natural tones. This allows us to pick a color that not only suits your aesthetic preferences but also complements your skin tones and maintains the health of your hair.
Our Full Head Color service utilizes a wide range of high-quality, vibrant shades, from natural nuances to bold and daring colors. We prioritize to ensure that the color is applied evenly, resulting in a lush, uniform color from root to tip. Typically completed within 3 to 4 hours.
Using the latest techniques and high-end products, we ensure the integrity of your hair is preserved, minimizing damage and maximizing color retention.
The result is a radiant, long-lasting color that completely transforms your look while maintaining the health and vibrancy of your hair. At Maison Privee, Full Head Color is not just a service; it's a journey of self-expression, a transformative experience that leaves you feeling confident, refreshed, and truly you.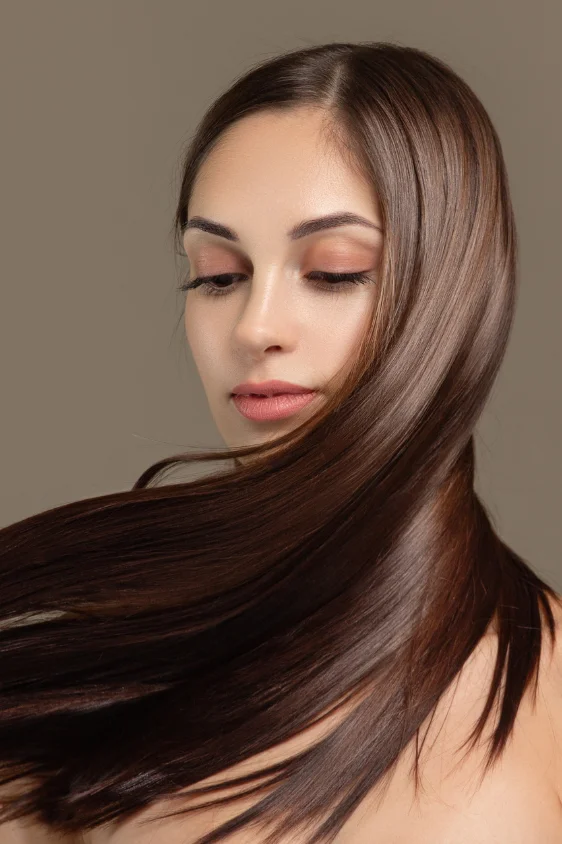 Toner Color
Hair toner, an essential part of the hair coloring process, is a semi-permanent color used to enhance the tonality of your hair. It adjusts the shade of your colored hair, adding depth, shine, and a sophisticated finish that truly elevates your look. At Maison Privee, we offer personalized Hair Toner services tailored to your specific hair needs and aesthetic desires. Whether you're seeking to neutralize unwanted undertones, add warmth or coolness, or achieve a particular color effect, our expert colorists apply their deep understanding of color theory to customize the perfect toner.
The journey begins with an in-depth consultation, where we assess your current hair color, texture, condition, and color goals. We utilize top-quality hair toners to create a shade that perfectly harmonizes with your hair color and skin tone for a balanced, striking result.
Our Hair Toner service is more than a color touch-up. It's a comprehensive process of color refinement that provides your hair with a professional, polished finish. While it's a relatively quick process, often taking around 20-30 minutes, the impact of a well-applied toner is extraordinary, leaving your hair looking lustrous, vibrant, and beautifully toned. Trust in Maison Privee's Hair Toner service to perfect your color, amplify your hair's beauty and prolong the life of your hair color. Let the right tone transform your hair, enhancing its overall appearance and reflecting your unique style. Discover the difference with Maison Privee's Hair Toner service - where every shade reflects a commitment to perfection.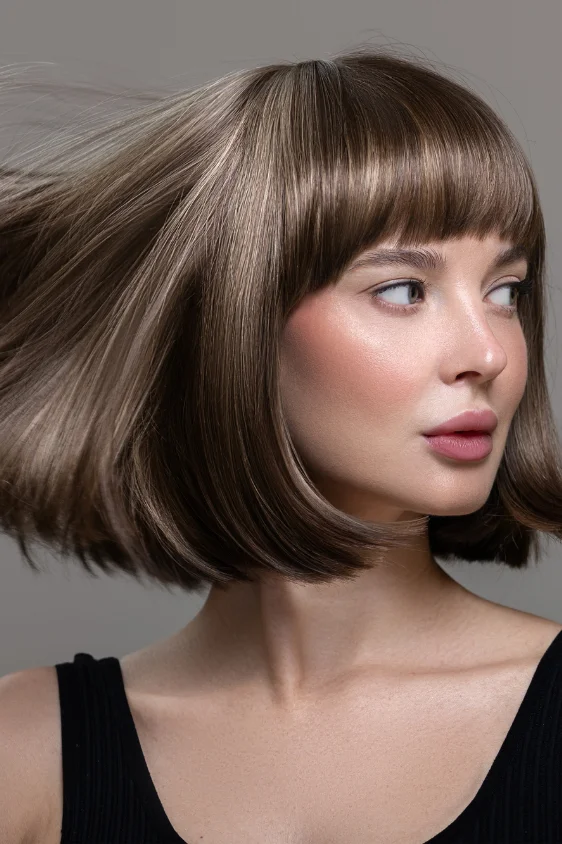 Roots Color
Revive your hair color with Maison Privee's Roots Color service, specially designed to refresh your look and maintain the uniformity of your hair color. Whether dealing with grey roots, natural regrowth, or simply a desire for change, our expert stylists provide an impeccable touch-up, ensuring a seamless blend with the rest of your hair.
Our Roots Color service begins with a thorough consultation, during which we assess your hair's color, texture, and condition. Understanding your color history and personal style allows us to formulate a color that perfectly matches your existing shade or sets the stage for a new hair color journey.
We use high-quality, long-lasting color products that achieve a beautiful shade and maintain the health and integrity of your hair. Our stylists skillfully apply the color, ensuring an even distribution and seamless blending for a natural, flawless look.
Root maintenance is a crucial aspect of hair color upkeep, and our team at Maison Privee is committed to making your color look its best at all times. With our Roots Color service, you can extend the life of your hair color, keep your look fresh and vibrant, and feel confident in your hair every day.
At Maison Privee, our Roots Color service is more than just a touch-up. It's a meticulous process that reinforces your hair color and enhances your overall look. Trust us to maintain your color with precision, care, and a deep understanding of color science. Refresh your color, revive your style, and let your hair shine with Maison Privee's Roots Color service.