Dubai's Premier Hair Salon
Maison Privee, situated in the vibrant heart of Dubai, is your destination for world-class hair care and an exceptional salon experience. As a hair salon specializing in women's hairstyles, we are dedicated to offering our clients an indulgent escape from the ordinary. We are not just hair stylists, we are artisans of beauty.
Our team comprises experts selected for their artistic flair and commitment to hair artistry. Equipped with the latest techniques and innovations in the hair salon industry, we excel at crafting styles that reflect each client's individual personality and charm. Our commitment extends beyond style to include your well-being. At Maison Privee, we uphold stringent health protocols and hygiene standards in line with global benchmarks. 
We are passionate about striking the perfect balance between beauty and health, so you can relax and enjoy your visit, confident in our commitment to your safety. We understand that your hair is your everlasting crown, and we cherish the opportunity to help it shine. Trust it with Maison Privee, the salon where timeless elegance meets modern-day hair design. Because here, we don't just do hair – we create art.
Dive into the vibrant world of hair color at Maison Privee. We believe in transforming your hair into a canvas that radiates your personality, style, and sophistication. Our expert colorists use state-of-the-art techniques and high-quality products to breathe life into your hair. Maison Privee is the destination to bring your color dreams to life, be it a bold, dramatic statement or subtle, natural tones. Discover more about our hair color services.
Boost your style with a tailored haircut at dubai's best hair salon. Our stylists understand that a haircut is more than a change in length; it's a statement of your identity. We craft haircuts that suit your lifestyle, face shape, and hair texture, enhancing your natural beauty. Whether it's a complete transformation or a subtle trim, Maison Privee is committed to bringing your hair aspirations to life. Explore more about our haircut services.
Experience the transformative power of a professional blow-dry at Maison Privee. It's more than just drying your hair; it's about giving it volume, bounce, and a flawless finish that lasts. Our skilled stylists employ advanced techniques to achieve that salon-perfect look you desire. Whatever your hair type, We ensure your blow-dry leaves you feeling confident and radiant. Discover more about our blow-dry services.
Our Keratin treatments infuse your hair with keratin, a protein naturally found in your hair, to restore health, increase shine, and reduce frizz. Withstand Dubai's demanding climate with smoother, effortlessly manageable hair. Unlock the coveted secret to radiant, alluring hair with Maison Privee's bespoke services. Immerse yourself in the world of sublime hair care and explore more about our exclusive, revitalizing keratin treatments today.
We understand the unique needs of different hair types and the challenges of the Dubai climate. Our curated treatments are designed to revive, nourish, and fortify your hair, ensuring it exudes an aura of health and vibrancy. Indulge in a hair treatment at Maison Privee and experience the tangible difference in texture and appearance. Delve deeper into our range of specialized hair services and elevate your hair care regimen today.
Enhance your hair's length, volume, or color with best hair salon in dubai including top-tier extensions. Expertly applied and blended into your natural hair, our extensions offer a seamless and stunning transformation. We use high-quality, ethically-sourced hair extensions that look and feel like yours. Experience the versatility and glamour of hair extensions today. Learn more about our hair extension services.
GLAMOUR • MANE
Our Experdise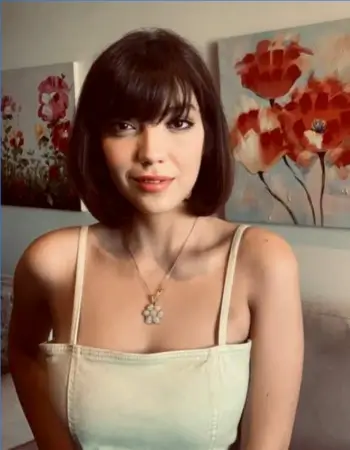 Seasoned hair colorist and keratin treatment specialist, adept at freehand balayage techniques. Silver-certified MOUNIR Masterclass graduate, with experience working alongside celebrity hairstylist Rita Tamer.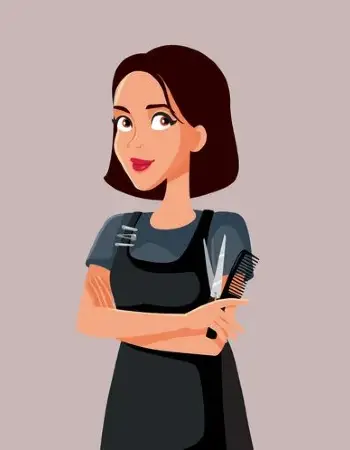 Expert Hairstylist, seamlessly blends French elegance with Dubai's cosmopolitan vibe. With 20 years of rich international experience, she crafts exceptional hair transformations that reflect her worldly expertise.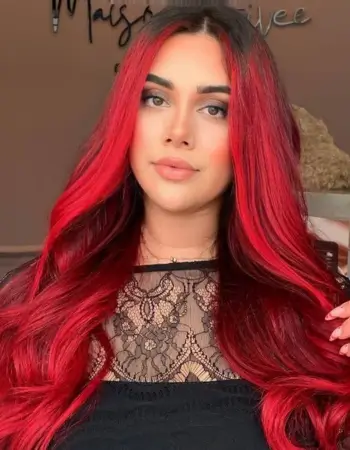 A young, dynamic hair artist with 5 years of experience specializing in hair treatments and keratin techniques. Her creativity shines as she stays on the pulse of the latest trends, ensuring your style is always fresh and fashionable
Our expert stylists understand that every bride is unique, and we work closely with you to create the hairstyle of your dreams, a style that complements your dress, makeup, and overall theme. Covering all areas across Dubai and Abu Dhabi, we are committed to bringing our services to your chosen location, ensuring a stress-free, exquisite hair experience. Whether it's a timeless updo, romantic curls, or a modern twist, our team is skilled in a wide range of bridal hairstyles, staying with the latest bridal trends. The beauty of your bridal hairstyle lies in the details. We believe every bride deserves to feel her most beautiful self, and our bridal hair salon services dedicate to making this a reality.
We specialize in providing best hair solutions for companies and organizations, ensuring your team always looks their professional best. Our experience extends to working with leading corporates like Carrefour and L'Oreal, a testament to our commitment to quality and attention to detail. Whether for a special event, company photoshoot, or regular grooming needs, we tailor our services to align with your brand and professional image. Our expert stylists are well-versed in creating styles that balance individual personality with corporate professionalism. Choose Maison Privee for your corporate hair needs and make a lasting impression.