Discover the Exquisite Haircut & Trim Artistry
Reveal Your Inner Radiance with Expert Women's Haircuts

Experience trendsetting haircuts with innovative techniques.

Discover impeccably styled haircuts that exude sophistication.

Elevate your look with expertly crafted precision cuts.
PRECISION • STYLE • JOY
Hair Crafted Perfection
A hair cut is more than just trimming hair—it's a personal statement reflecting your identity and style. It's about shaping and styling your hair to amplify your personality and enhance your features. At Maison Privee, we're passionate about hair cut and transformative power. Haircuts come in an exciting variety, from bob cuts, layers, bangs, pixies, shags to buzz cuts and more. Each cut is unique, just like each individual. The right haircut can complement your face shape, express your style, and give you a confidence boost like no other.
Our approach to haircuts is not one-size-fits-all. We start with an in-depth consultation to understand your hair texture, face shape, and lifestyle. This discussion allows us to recommend a curated selection of haircuts that harmonize with your aesthetics and lifestyle needs. Our expert stylists employ advanced cutting techniques and use state-of-the-art tools to create precision cuts that look good and maintain the health and vitality of your hair. All our tools are sanitized to the highest standard of hygiene, ensuring a safe and clean environment for your transformation.
After cutting, we style your fresh cut to perfection, ensuring you step out of our salon looking and feeling your best. At Maison Privee, a haircut is not just a service—it's an experience, an opportunity for transformation, and a celebration of individuality. Every snip, every style, and every transformation is a testament to our commitment to excellence, quality, and hygiene.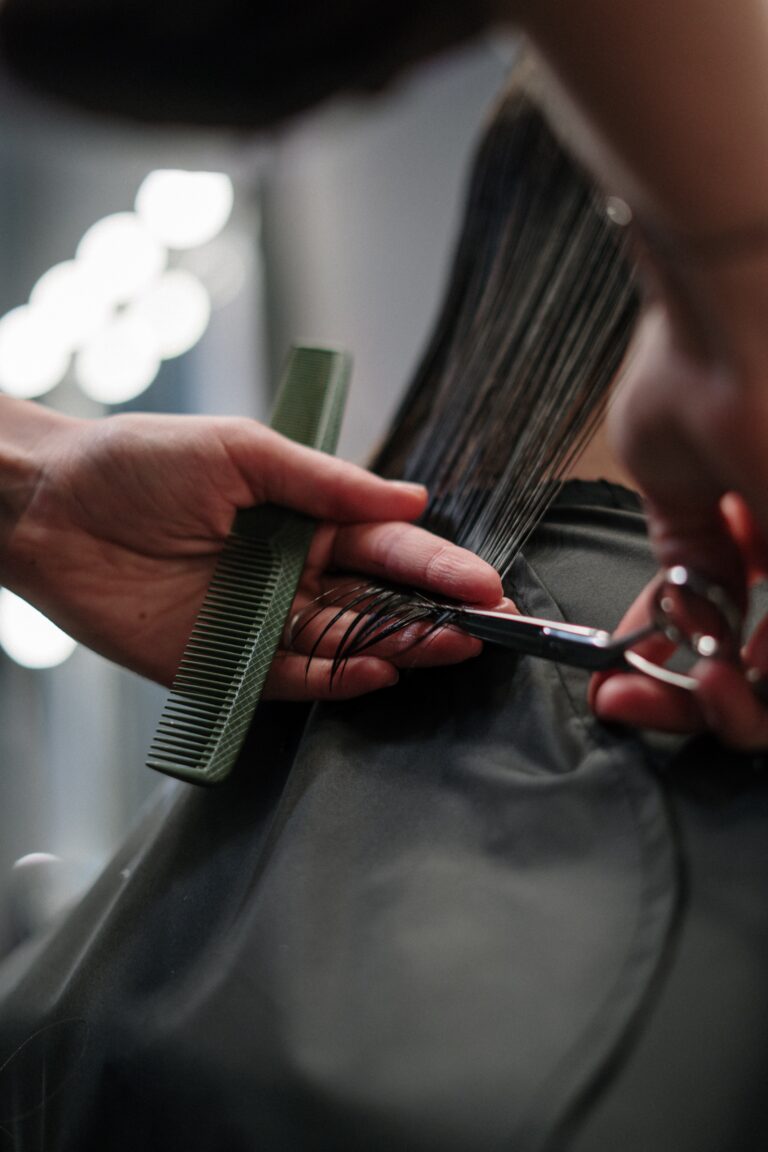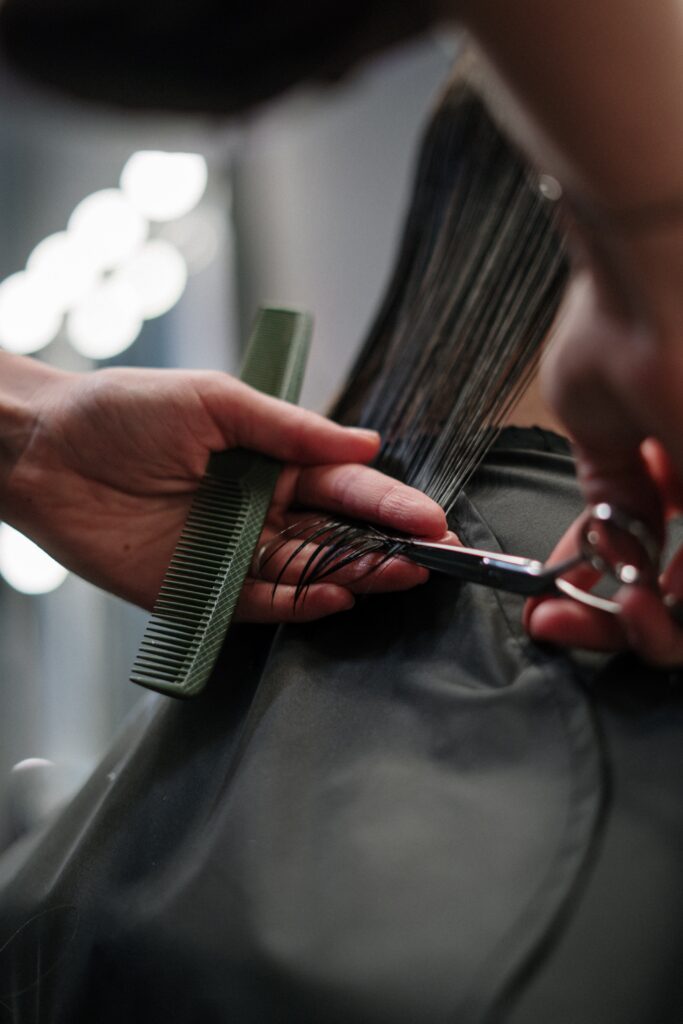 Artistic Hair Cut
At Maison Privee, our Artistic Hair Cut service combines creativity, skill, and an intimate understanding of hair to create a style that's uniquely yours. This isn't just a haircut—it's an expression of your individuality and personality, beautifully embodied in your hair. The process begins with an in-depth consultation with one of our experienced stylists.
Here we discuss your lifestyle, personal style, and hair condition to fully understand your needs and wants. We also consider your face shape and texture to ensure the haircut suits you perfectly. Our expert stylists then work their magic using advanced techniques, such as point cutting, slide cutting, and texturizing.
We harness these methods to create an artistic cut that flatters your features and makes a statement about who you are. The Artistic Hair Cut typically takes around 60-90 minutes, but the time varies based on the complexity of the style and your hair's length and texture. In our salon, your safety is our top priority. We adhere strictly to hygiene standards, sanitizing our tools and maintaining a clean, comfortable environment for your transformation.
Step into Maison Privee, where your hair is the canvas and our stylists are the artists. We promise you an artistic haircut that truly captures your essence.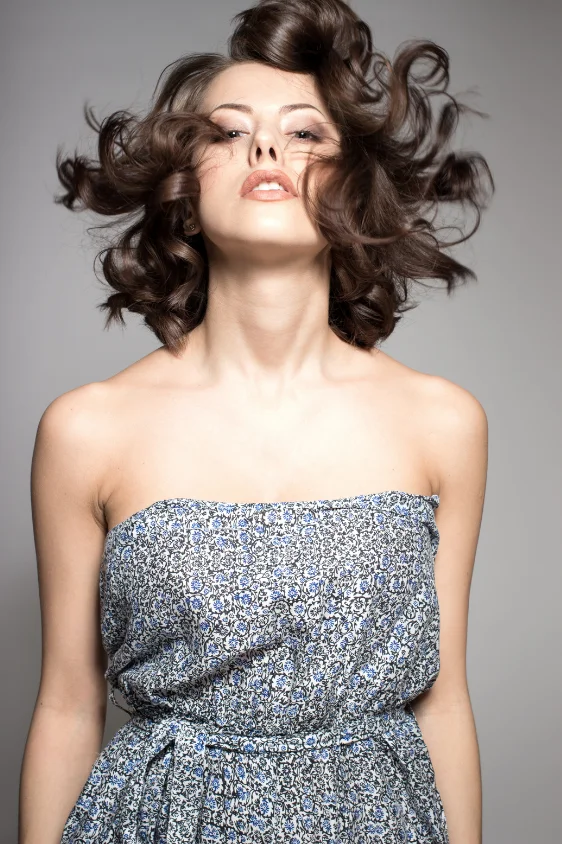 Cut & Blow Dry
Discover the transformative power of our Hair Cut & Blow Dry service at Maison Privee. This comprehensive service harmoniously blends the precision of a tailored haircut with the finishing polish of a professional blow dry to leave you looking stunning.
Our journey commences with an insightful consultation where we delve into understanding your lifestyle, personal style, and hair needs. We consider factors such as your face shape and hair texture to guide our recommendations, ensuring a haircut that truly complements you.
Our adept stylists apply advanced cutting techniques to craft a look that captures your unique personality. Whether it's a daring pixie cut, a stylish bob, or a layered look, we curate a haircut that elevates your style and suits your day-to-day life.
After the perfect cut is achieved, we transition to the blow-drying stage. Our stylists utilize professional techniques, such as round brushing or paddle drying, to add the perfect finish to your haircut, enhancing its shape, volume, and shine.
The entire Hair Cut & Blow Dry service typically takes 90-120 minutes, depending on your hair's length and texture. Experience the seamless fusion of precision cutting and expert blow drying at Maison Privee. Walk away with a haircut that's uniquely you, enhanced by a blow dry that leaves you looking radiant and feeling confident.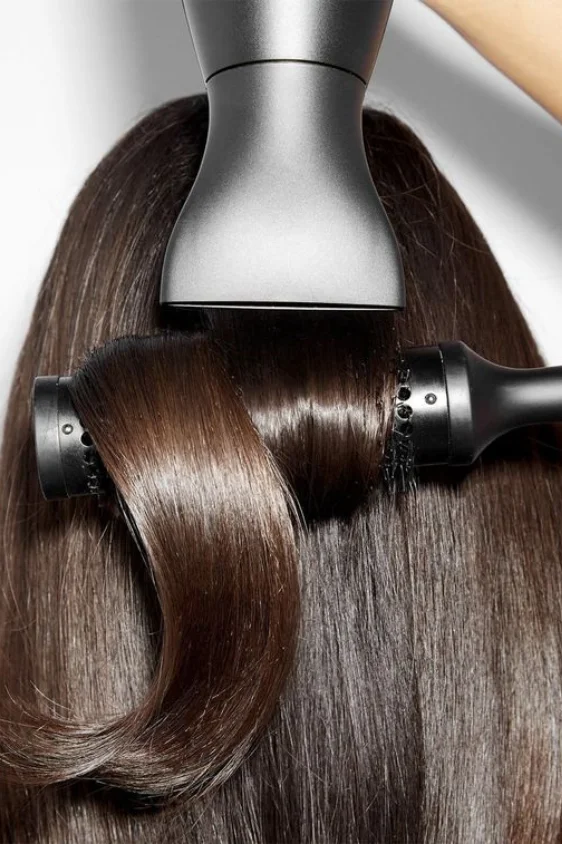 Hair Trim
Indulge in a rejuvenating Hair Trim experience at Maison Privee Arabia, our esteemed salon in Dubai. Our skilled hairstylists, well-versed in the art of precision trimming, provide meticulous care to maintain the health and vitality of your hair.
At Maison Privee Arabia, we recognize the importance of regular trims in preserving the integrity of your locks. Our hairstylists will carefully assess the condition of your hair, identifying split ends and any potential damage. With their expert touch, they will skillfully trim away those damaged ends, promoting healthier and more manageable hair.
During your Hair Trim session at Maison Privee Arabia, our dedicated hairstylists will take the time to understand your hair goals and preferences. They will ensure that the trim is tailored to your desired length, while preserving the natural shape and movement of your hair. Relax in the luxurious ambiance of our salon as our hairstylists work their magic, rejuvenating your hair with precision and care. Experience the transformative effects of a well-executed Hair Trim, leaving your hair looking fresh, revitalized, and full of vitality.
Trust Maison Privee Arabia for a Hair Trim service that goes beyond mere maintenance, offering a moment of relaxation and restoration for your hair. Discover the expertise of our hairstylists and the exceptional attention to detail that sets us apart. Elevate your hair care routine and embrace the beauty of a perfectly trimmed mane at Maison Privee Arabia.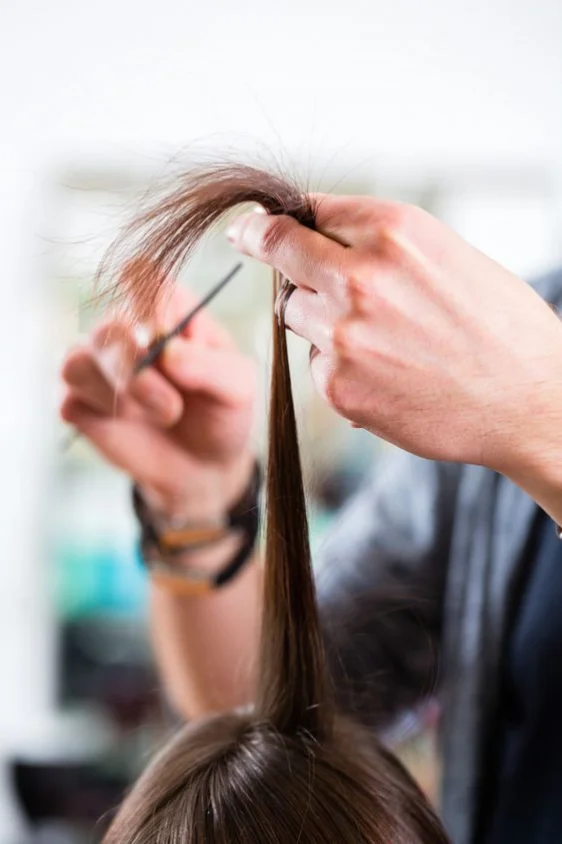 Kids Hair Cuts
Step into a world of style and fun with Maison Privee's Kids Haircuts. We believe that even our youngest clients deserve the best for their hair, and our stylists are skilled in creating trendy and manageable cuts for boys and girls alike.
The process begins with a relaxed, friendly consultation. We understand that a haircut can be an intimidating experience for a child, so we aim to create a comfortable, engaging environment. We listen to the child's wishes (and the parents' guidance) and consider hair type, lifestyle, and upkeep to recommend a style that will make them feel confident and happy.
Whether it's the latest trend for teenage boys, adorable bob cuts for girls, or a simple trim to keep their hair neat and healthy, our stylists will deliver a haircut they will love. We use kid-friendly techniques and tools to ensure a safe and comfortable experience.
A typical Kids' Haircut service at Maison Privee takes around 30-60 minutes, depending on the complexity of the style and the child's hair length and texture.
With Maison Privee's Kids Haircuts, your little ones can enjoy a fun and stress-free hairdressing experience, leaving our salon with a style that truly lets their personality shine.