HARMONY • BEAUTY
The Transformative Power of a Manicure
Manicure is a transformative beauty ritual that revitalizing your hands and nails, instantly boosting elegance and confidence. This comprehensive treatment, known for its meticulous attention to detail, involves precise nail shaping, gentle cuticle care, and a beautiful application of polish to adorn your nails. Situated in the dynamic city of Dubai, our salon is renowned for delivering unparalleled manicure services that encapsulate luxury and wellness.
But what makes a manicure an essential part of your beauty routine? The importance lies in its extensive health benefits. Regular manicures prevent common nail problems, including breakage and fungal infections, by maintaining clean, healthy nails. They also keep your hands soft, youthful, and hydrated, combating the harsh effects of Dubai's arid climate. Furthermore, the relaxing massage typically incorporated in the process alleviates stress, promoting overall well-being.
We employ highly skilled nail technicians who use premium, skin-loving products that ensure lasting results. The soothing atmosphere in our salon provides a tranquil retreat from the bustling city life, making your manicure session a therapeutic indulgence.
Maison Privee prides itself on variety, offering various manicure styles. Whether you prefer a simple, clean look with a French manicure, the durability of gel finishes, or wish to explore creative nail art designs, we cater to every preference. We also stay abreast of the latest trends, regularly updating our services to include contemporary styles you'll love. Your hands often make the first impression, so entrust them to our care.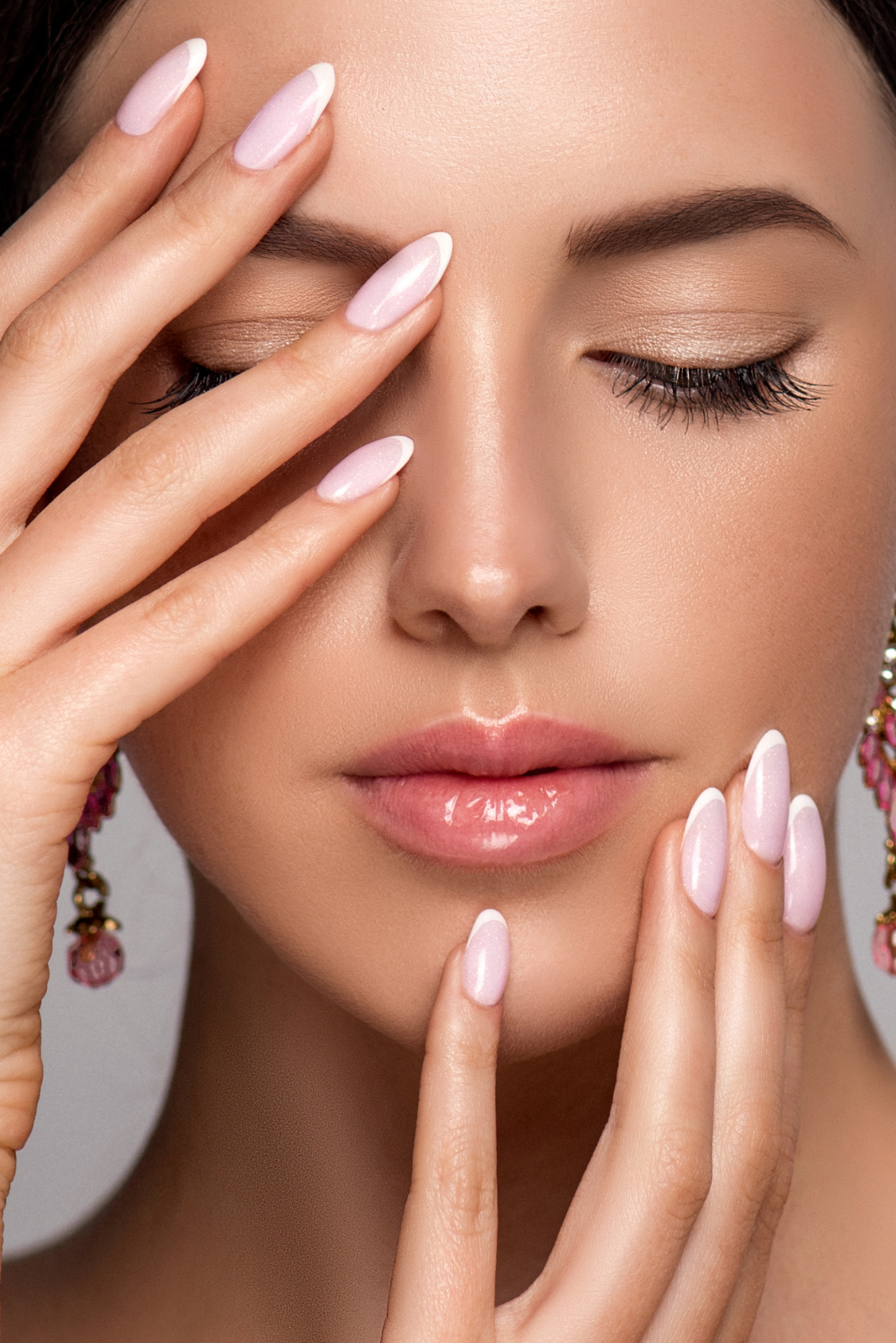 Classic Nails
Classic nails represent the enduring appeal of minimalist beauty in nail care. Typically, they feature neat, uniformly shaped nails painted in soft, neutral colors or adorned with the always-in-style French manicure. The process involves meticulous cleaning, shaping, and buffing, followed by the application of a subtle polish shade that complements natural beauty.
In Dubai's ever-evolving fashion landscape, classic nails remain a sought-after choice for those who appreciate understated elegance. They're perfect for professionals who need a polished look for the office but want nails that effortlessly transition to evening events.
At our salon, we excel in delivering flawless, classic nails. Our experienced nail technicians use top-tier products to ensure your nails look beautiful and feel healthy. We understand the nuances of creating the perfect, timeless nail look, ensuring each client leaves our salon with hands that exude sophistication.
If you're in Dubai and seeking a manicure that balances style and simplicity, classic nails are the answer. Let our experts treat your hands to a transformation that speaks of timeless elegance. Visit Maison Privee, and experience the charm of classic nails redefined.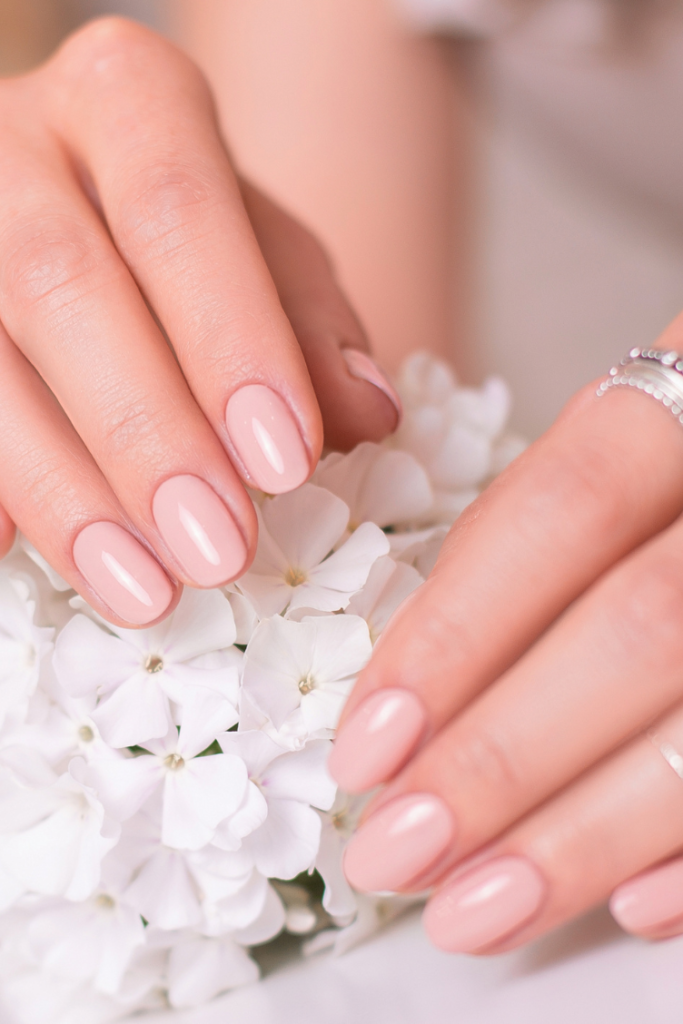 French Nails
French nails are a classic choice that embodies sophistication and timeless style. Characterized by white tips paired with a sheer nude or pink base, this look has long been a favorite for its versatile and chic appearance. The process to achieve this iconic look involves carefully shaping the nails, then artfully applying the white tip, followed by the translucent base coat, ensuring seamless transition between the two.
In the bustling fashion hub of Dubai, French nails remain a top pick for those desiring a elegant and versatile manicure. It's an ideal choice for professionals, brides, or anyone wanting nails that are polished without being overly flashy. The timeless appeal of French nails makes them suitable for any occasion, from business meetings to gala events.
Our salon is a haven for French nail aficionados. Our skilled technicians, equipped with premium products, are adept at creating that perfect, crisp white tip and beautifully blended base. We prioritize aesthetics and nail health, ensuring that each client departs with nails that are as strong as beautiful.
If you're seeking that iconic French nail look in Dubai, our salon is your destination. Let our experts craft nails that speak of refined elegance. Step into our space and discover the epitome of nail sophistication.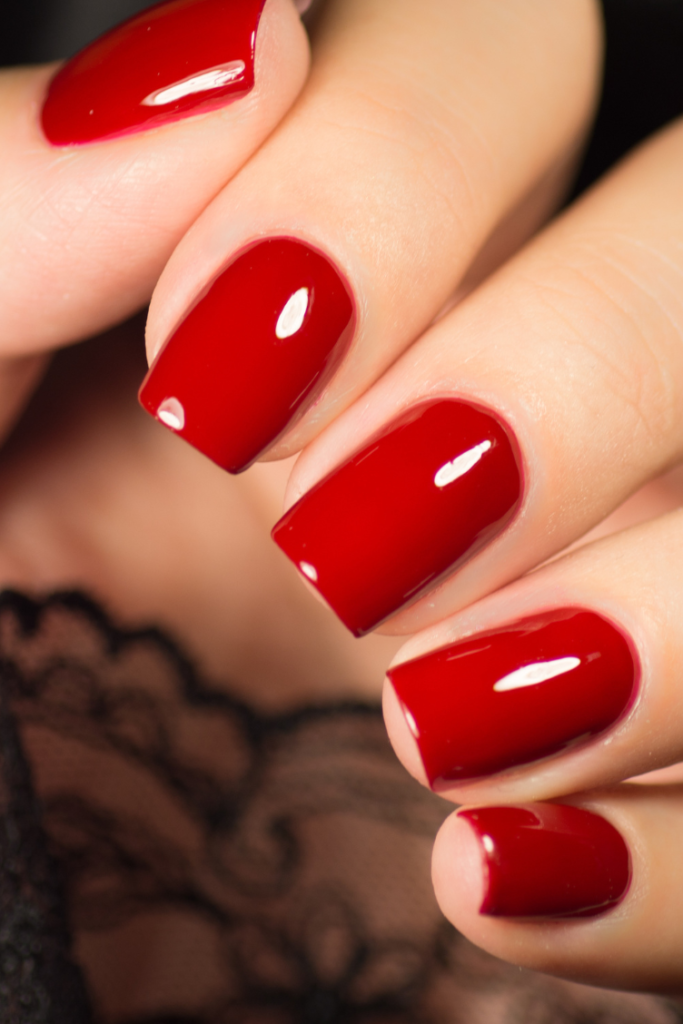 Gelish Nails
Gelish nails represent the fusion of long-lasting wear and vibrant shine. Using a unique gel polish formula, Gelish nails are cured under UV or LED light, resulting in a sturdy finish that resists chips and wears for weeks. The procedure commences with nail prep, followed by applying the Gelish base coat, color, and finally, a protective top coat—all cured to perfection under the light.
Amidst Dubai's bustling lifestyle, Gelish nails have gained immense popularity. They cater to dynamic individuals who desire a manicure that looks fresh and withstands the rigors of daily life. Whether you're a professional with back-to-back meetings or someone always on the go, Gelish nails promise a manicure that remains immaculate for an extended period.
Our salon stands as a beacon for quality Gelish nail services. Our adept technicians utilize top-grade products and advanced techniques to ensure a flawless and durable finish. We take pride in offering a vast palette of colors, ranging from subtle nudes to vibrant hues, catering to every individual's style.
For those in Dubai seeking a blend of beauty and longevity in their manicure, Gelish nails at our salon are the answer. Experience the fusion of lasting brilliance and color with our expert touch. Dive into a world where beauty meets durability.