Have you ever heard of Maderotherapy? If not, prepare to be amazed by this revolutionary non-invasive treatment – it might not grab headlines, but the results are incredibly effective for improving your overall health! Moreover, it is both painless and growing increasingly popular in recent years due to its numerous benefits. Interested? Good news: diving into the details of Maderotherapy is easier than ever! Whether you want relief from chronic pain or a general boost to your overall well-being, incorporating Maderotherapy into your life could bring about amazing improvements. So if the question is "Is it worth looking into?" then you can count on a resounding yes! Are you ready to take your health and lifestyle potential up a notch? Let's find out more about Maderotherapy today…
What is Maderotherapy?
Maderotherapy is an ancient massage technique with its roots in Colombia. Ever wonder how it got its alternate names? It all lies in the Spanish word "Madera," which symbolically means "wood. That's your hint: Maderotherapy focuses on the use of anatomically designed wooden tools for targeted and guided massage that Improves lymphatic circulation and helps maintain body size and figure. And talk about the results! Unlike other massage forms that are focused more on leaving you relaxed, Maderotherapy steps up a notch, offering an invigorating sense of well-being from improved overall health. This therapy is used to treat countless conditions, such as back pain, rheumatism, cellulite, and even increased muscle tone.
Benefits of Maderotherapy that You Can't Afford to Miss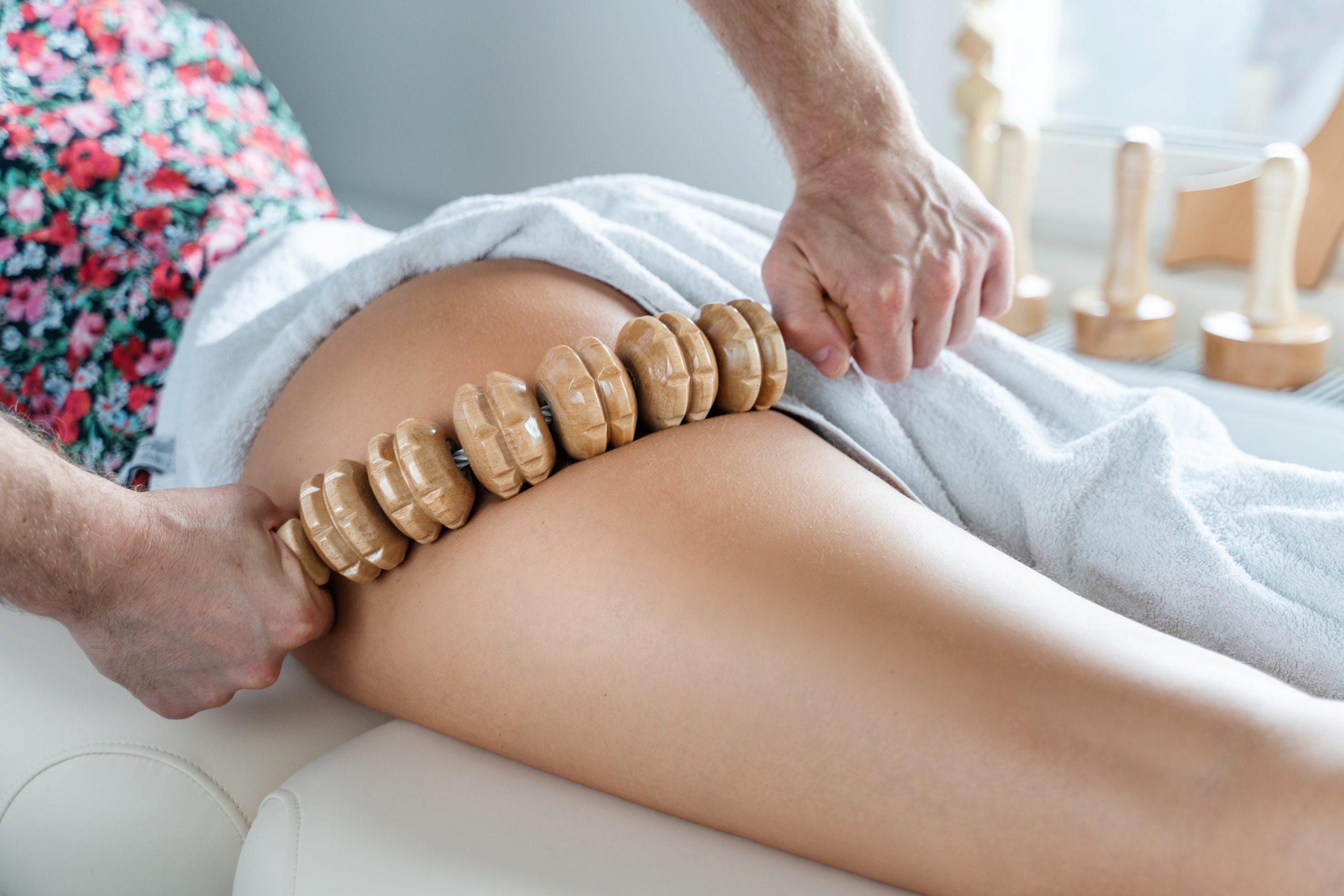 Be amazed by the extensive list of benefits that come with Maderotherapy. Do you need relief from chronic pain? Or would you like to have an overall boost in well-being? With Maderotherapy, any of these goals are achievable! Let's take a look at some of its excellent features:
Improved circulation: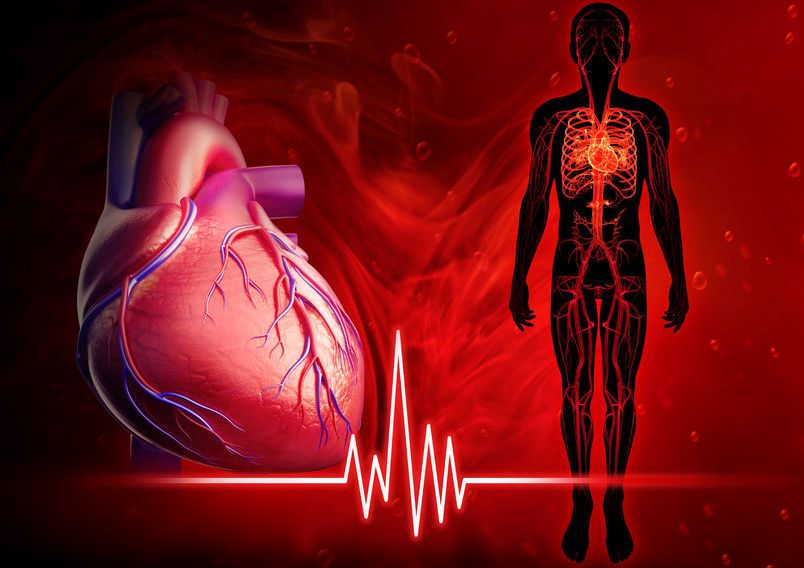 Maderotherapy is an amazing holistic healing technique that encourages improved cellular circulation and tissue stimulation. The effects of such improved circulation are immense, with the action allowing faster than usual blood flow, resulting in a significant overall boost to your entire well-being. This process also brings forth additional benefits; increased circulation helps to deliver essential nutrients and oxygen, which in turn heighten oxygenation for every cell throughout your body. This can only make a fantastic result become even better!
Reduction of inflammation: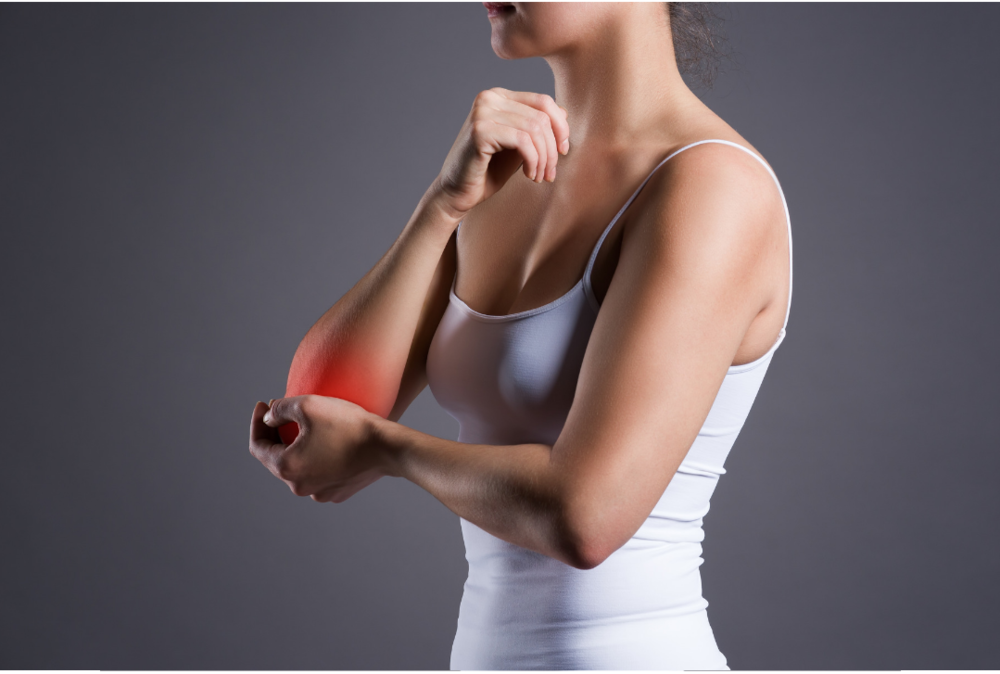 Maderotherapy is revolutionizing athletes' recoveries! With its powerful anti-inflammatory properties, this treatment method can reduce uncomfortable post-exercise swelling and muscle soreness. Along with effectively handling immediate physical aches, athletes are also noticing positive effects in managing previously difficult chronic pain and distress due to growing older. It's no surprise that the top healthcare companies provide Maderotherapy for women in Dubai as a method of managing difficult medical conditions in the long-term. At Maison Privee, we offer Maderotherapy sessions to both men and women that can leave you feeling relaxed, refreshed, and energized.
Improved lymphatic drainage: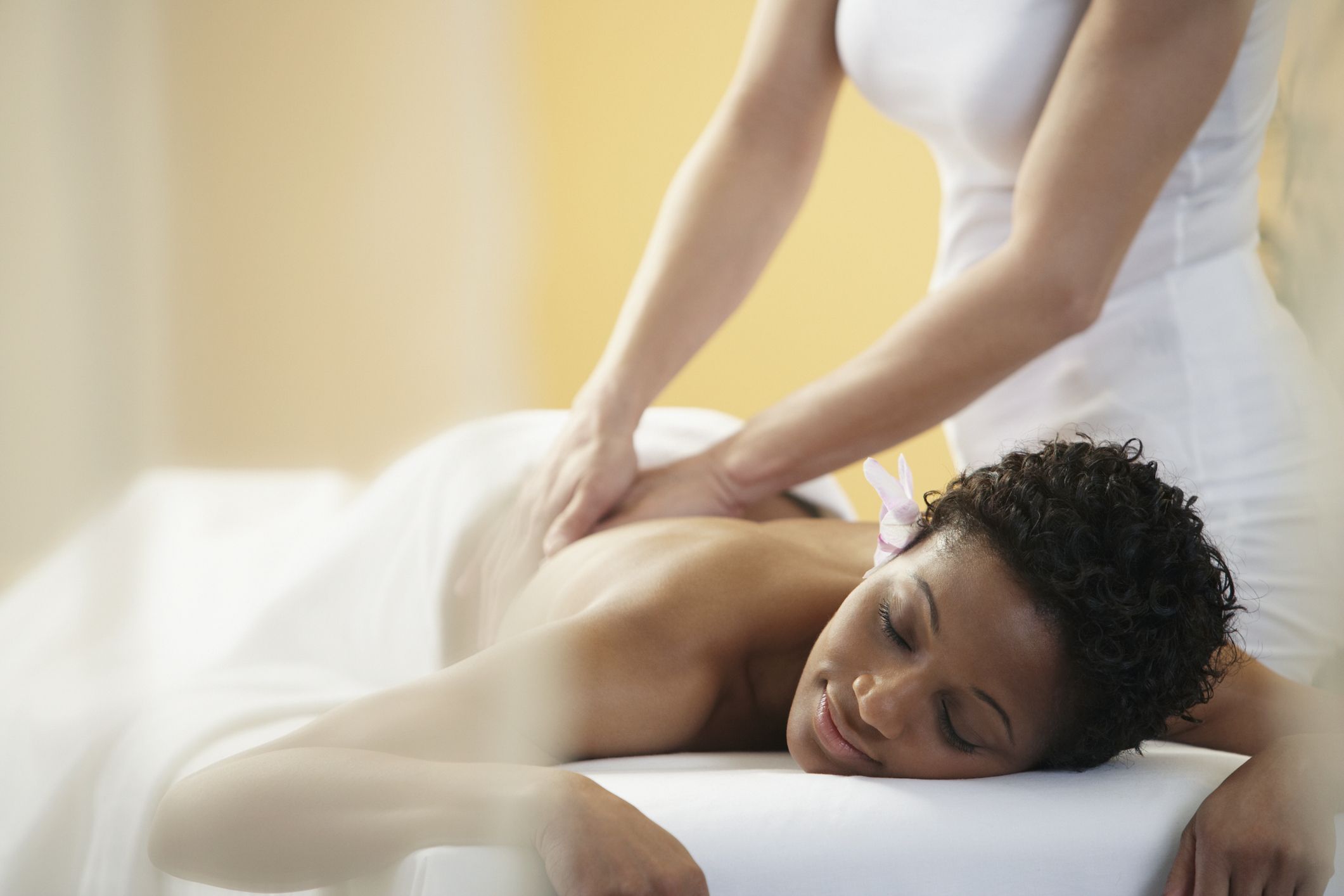 Maderotherapy is an invigorating combination of massage and stretching that helps boost and improve circulation throughout our body's lymphatic system! Invigorated lymph drainage not only removes harmful toxins from the body but it can also increase overall well-being and immunity. What a fantastic way to get the benefits of improved health! Plus, these treatments are personalized to meet everyone's individual needs. How amazing is that?!
Eliminate cellulite: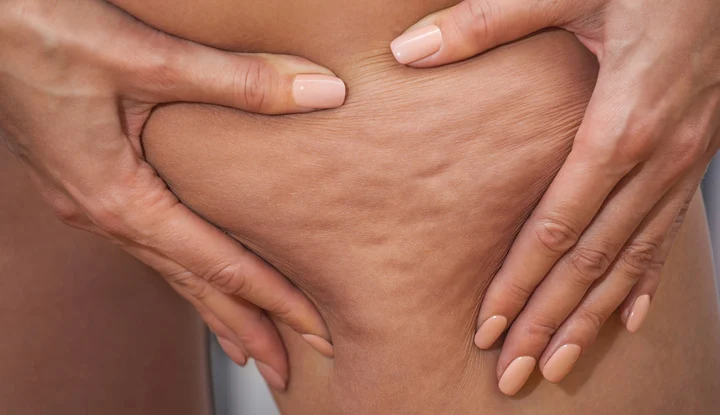 Cellulite can be a serious cause of embarrassment, but don't worry—Maderotherapy has the perfect solution for you. This highly effective massage technique is helpful in smoothing out cellulite and boosting collagen production. By improving skin elasticity, Maderotherapy can help remove fatty deposits from our bodies that are primarily responsible for creating the appearance of cellulite.
Achieve optimal health: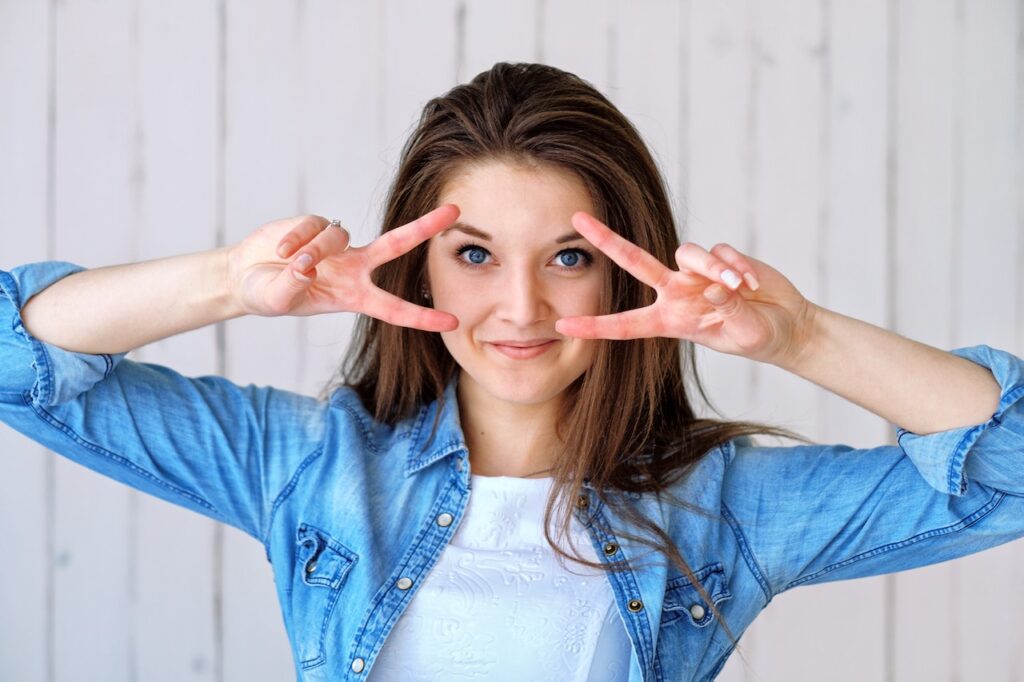 "Maderotherapy has the power to make all of us feel healthy and happy! This technique stimulates blood circulation throughout our body, and it also offers massage therapy benefits, restoring balance to our body and mind. Best of all, its effects go far beyond the confines of a spa or salon. Now all of us have access to vital physical and mental health, giving us an added zest for life!"
No scarring or pain: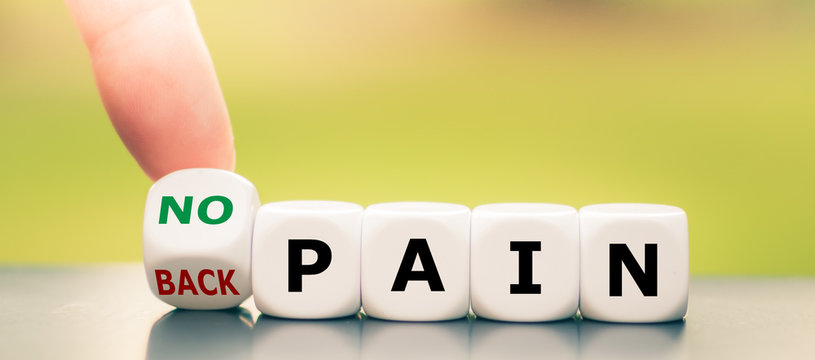 Maderotherapy is an entirely natural and non-invasive way to achieve many health benefits. Unlike other treatment options, it doesn't require any cutting, injections, or surgery. Plus, there's no need to worry about uncomfortable side effects such as scarring or pain. Whether you're looking for improved circulation, joint mobility, increased muscle tone, or all of the above—Maderotherapy is just the perfect option!
Lifts and firms the buttocks: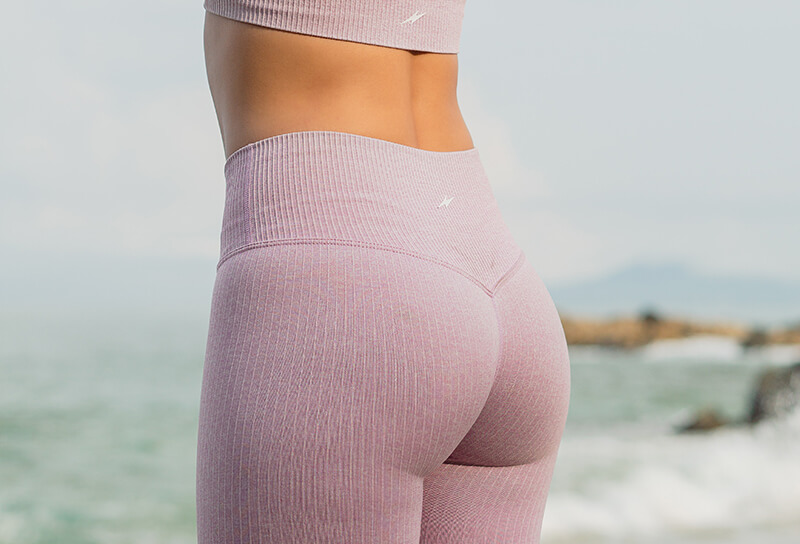 Maderotherapy is an amazing way to give your buttocks a lift and firm them. This treatment method helps to restore elasticity to the connective tissues of the glutes, giving you back that perfect buttock shape you crave. Plus, with its anti-inflammatory properties, Maderotherapy can also reduce swelling and discoloration of the skin, resulting in an even more attractive look.
Boosts confidence: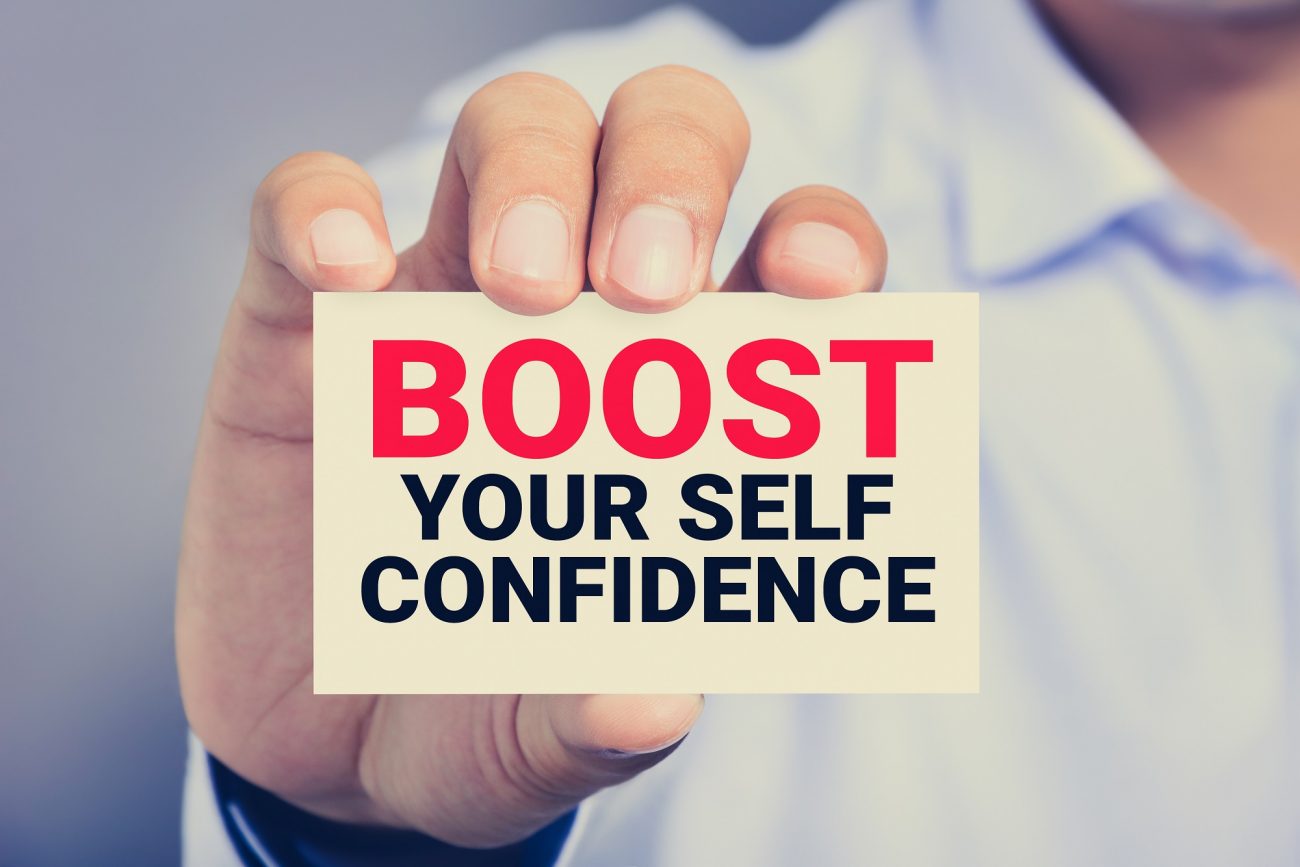 Maderotherapy is perfect for something looking for an incredible change in their body image! This unique mode of sculpting helps to get you a figure that is sure to make heads turn. But the advantages of this method can extend far deeper than your outward appearance; it also boosts self-confidence by improving circulation and toning muscles. Not to mention, bonus point for its impressive cellulite-reducing effects! So, with Maderotherapy, you can emanate a sense of beauty from both inside and out!
Loss of inches on legs/stomach/hips/arms: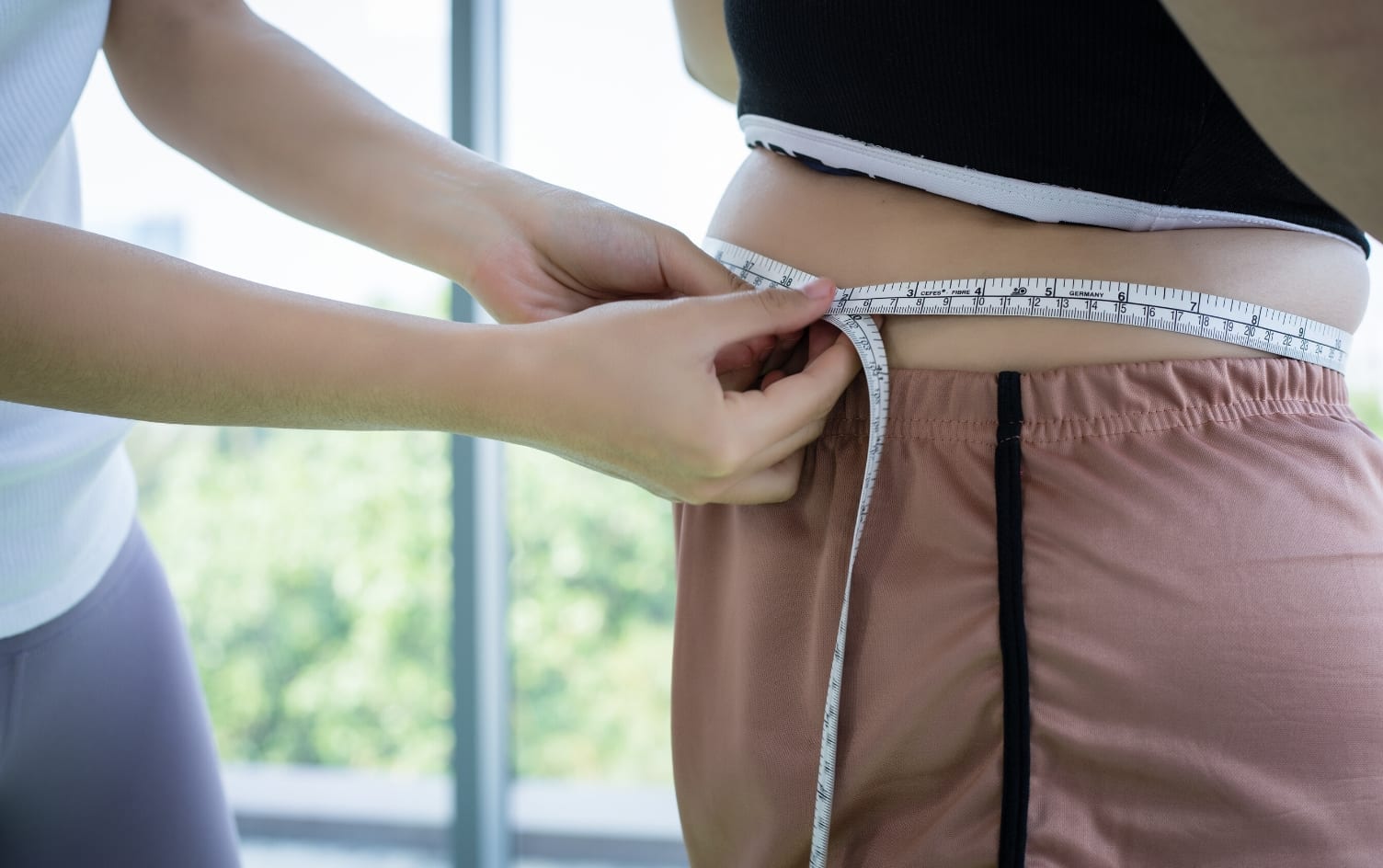 Maderotherapy is a great way to get rid of fat in those stubborn areas! With its powerful anti-inflammatory properties, this treatment method can reduce inches off the hips, legs, stomach, and arms. It's an efficient way to sculpt your body into that perfect shape you've always dreamt of having!
Where Can You Find the Best Maderotherapy in Dubai?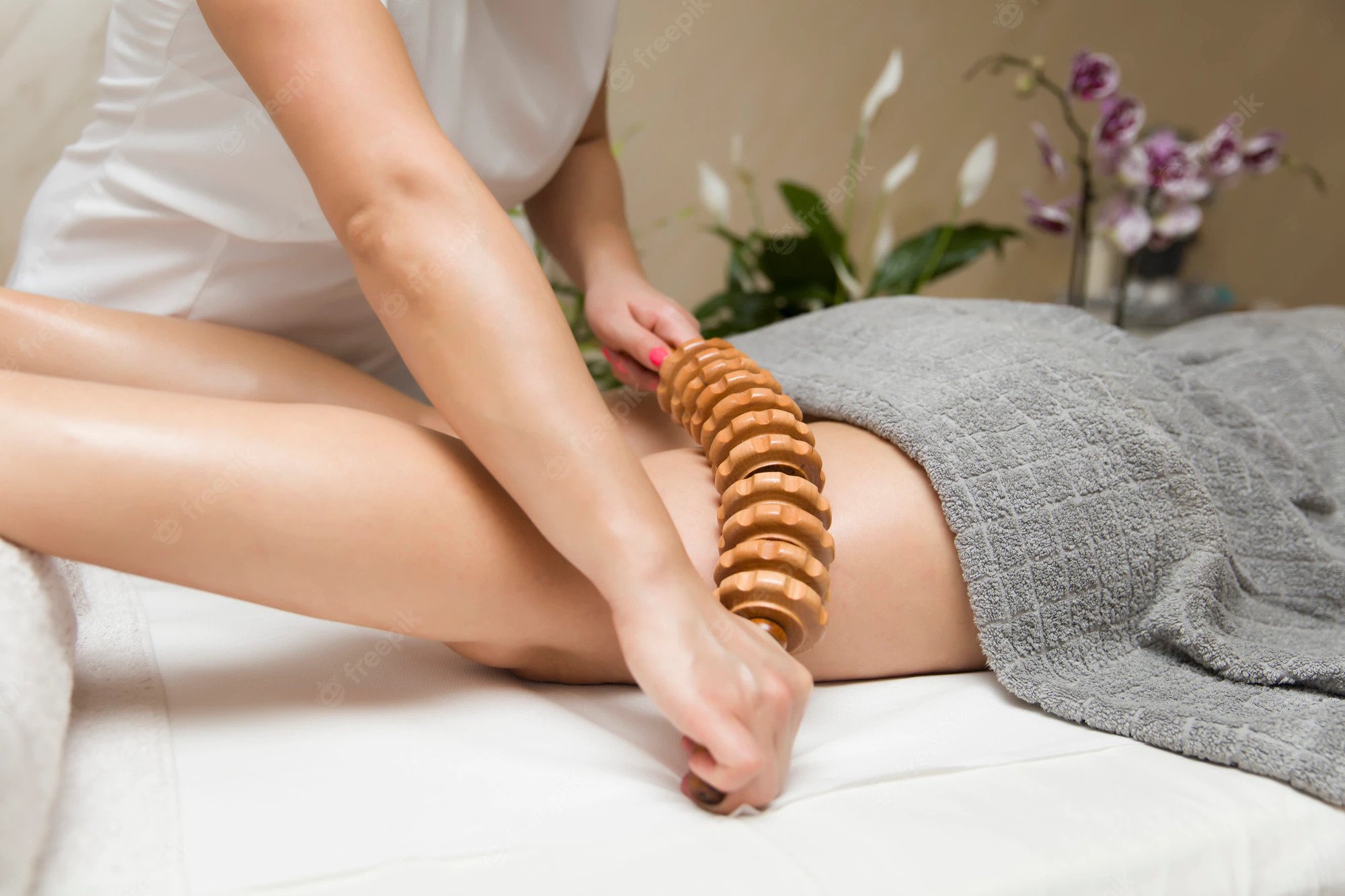 Are you looking for the best wooden instrument massage in Dubai? If so, look no further! Thanks to its growing popularity, Maderotherapy is quickly becoming increasingly accessible in both major cities and healthcare centers around the globe. Fortunately, certified practitioners of this therapy can be easily found in Dubai. They offer customized services to make sure each client achieves the best possible results with every treatment. And it gets even better; if you really want a distinct pampering, you can even try out the wood therapy spa in Dubai for a unique and invigorating experience that won't soon be forgotten!
If you're interested in cellulite reduction and skin firming, you can find wooden roller massages in Dubai. If you're interested in cellulite reduction and skin firming, you can find Maderotherapy that is carried out by qualified and trained professionals. At Maison Privee, we offer a personalized wooden instrument massage service using Maderotherapy techniques. Our certified experts are highly experienced and dedicated to delivering the best possible results for each client. While Maderotherapy is a natural and safe treatment, it's crucial to have it performed by skilled professionals. Rest assured; our talented staff will provide you with a comfortable and beneficial experience.
Come to our luxurious Maison Privee Arabia and get spoilt with the revered and highly effective treatment of Maderotherapy! Our team of internationally trained experts is here to offer you unparalleled service that will leave your whole body feeling purified and energized. Discover the rejuvenating power of Maderotherapy and start attaining your ideals for a healthier, refreshing lifestyle today! Visit our bookings page to look through the treatments we offer and give yourself an appointment. Not sure of our exact location yet? You can request home service by reach us at +971 58 521 4015 – we're conveniently located in Capital Bay, Business Bay, Dubai, UAE waiting to help your relaxation goals manifest into reality! Seize this chance now before it slips away – trust us, it's one exciting detour you won't want to miss!
On Which Area of Body Can You Have Maderotherapy?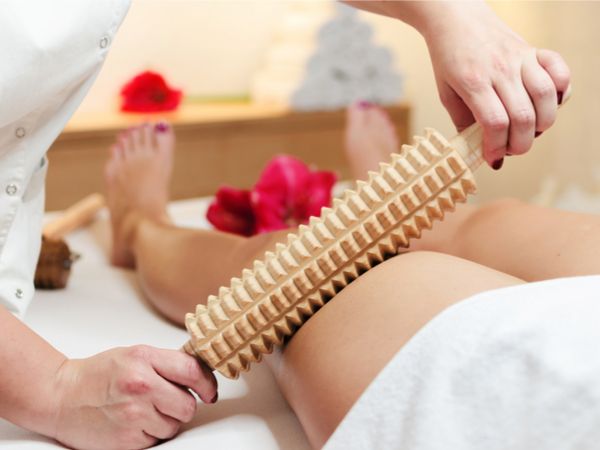 Your body is a complex network of muscles, bones, and connective tissue. Maderotherapy can be used to treat any area of the body, from the head and neck down to the toes. It's especially great for targeting cellulite-prone areas such as legs and hips; it also works wonders when used on arms or stomachs that are prone to excess fat. Other areas where Maderotherapy can be especially helpful include the back, shoulders, and buttocks.
So, what do you get out of Maderotherapy for lymphatic drainage in Dubai? This treatment method is a great choice for anyone looking to improve the look and feel of their crafted outline and safely bypass more invasive methods like liposuction. Whether you want to target pesky cellulite or embark on lymphatic drainage ventures, it's not just suitable but also reliable! With long-term cosmetic relief and enviable results, it should come as no surprise that the beauty industry has jumped on this progressive Jetstream; no wonder why Maderotherapy is taking Dubai by storm!
Is Maderotherapy can be used for Body Shaping?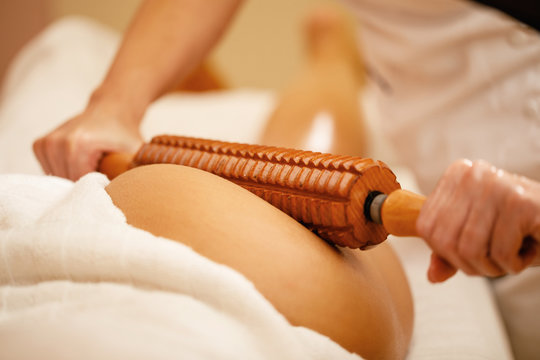 Absolutely! Maderotherapy is like getting two treatments in one. Not only is it an anti-inflammatory therapy, but there are also plenty of shapely benefits! A qualified professional is armed with the knowledge and tools [suitable] to target precise areas such as arms, legs, and abdomen within mere minutes. What's more, this special massage also encourages lymphatic drainage, helping you improve your physique without hours spent in the gym. Experiencing Maderotherapy for body shaping in Dubai can assist in reducing cellulite and provide your body with a good base for showing off its newly found contours. And it's simple and straightforward, taking half the time of other beauty enhancements – making it the perfect quick fix!
How long should you do Maderotherapy?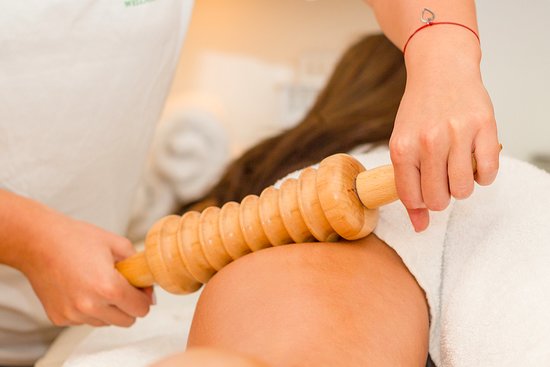 If you're considering getting Maderotherapy cellulite treatment in Dubai, you must be mentally and emotionally prepared for the long-term commitment that comes with it. Although you may see some results after your first treatment, it's important to plan for 5-10 sessions in order to fully benefit from this amazing type of massage. This is because some individuals may be discouraged by large numbers. Even once your series is complete, follow up treatments may be necessary to maintain those newly achieved outcomes. This isn't a one-time fix and that's something worth remembering when undergoing Maderotherapy!
In a Nutshell
Now that you know more about Maderotherapy and the immense benefits it has to offer don't wait any longer to book a session. All you need to do is find the best Maderotherapy professional in Dubai, decide which area(s) you would like to be treated, and prepare for lasting results. Rejuvenation sessions can help with everything from joint stiffness to acne scars, muscle fatigue, cellulite reduction, and more – so what are you waiting for? Consider giving Maderotherapy a chance – its non-invasive treatments will keep your skin looking healthy and natural without the potential side effects of surgery. With time and consistency, you'll reap many incredible rewards! Try out this revolutionary beauty treatment today and see just how much Maderotherapy can do for you.