Tired of your same old hairstyle? Then it's time for a change. Who better to help you with this hair makeover other than Rita Tamer? She's a Globe-trotting hair stylist with a knack for transforming people's hair & look .She can style you up with the fabulous hair you've always wanted.
Rita Tamer is a world-renowned hair stylist who can help you achieve any look you desire. Her salon has been featured in magazines, social media and online publications, where her work has been praised by many.
You can feel a pair of passionate and piercing eyes looking at you, and you would immediately understand that the lady in front of you is with a style and aura that is unmatchable like no ordinary person but the Artist herself, Rita Tamer.
She makes you look like a model using her expert techniques which are only topped by her friendly personality that will keep everyone coming back again and again. From sleek and straight to big and bouncy, there's no hairstyle that Rita can't do. Whether you're looking for a new do for a special occasion or just want to switch up your look, Rita is the stylist for the job. With years of experience in the industry, she knows how to transform any hairstyle into something truly special.
Get To Know Rita Tamer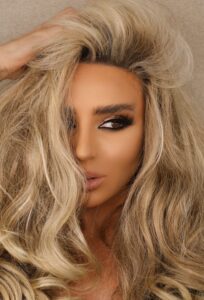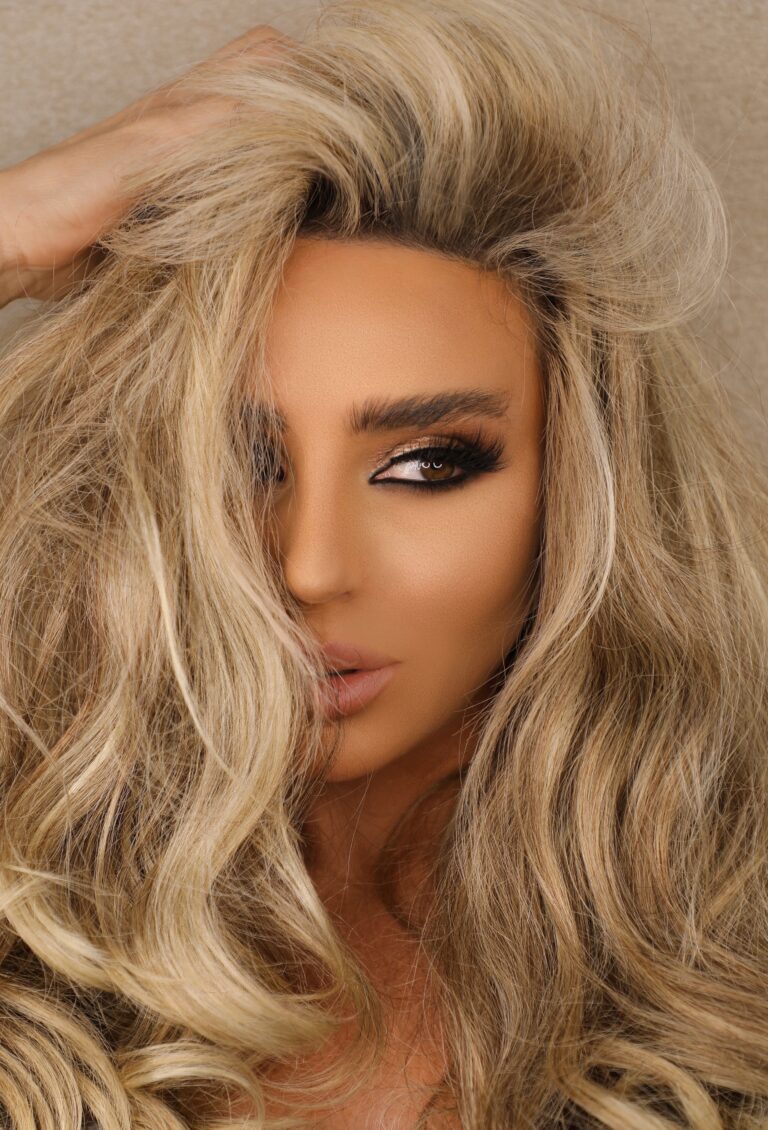 Rita Tamer was born on 25 October 1978. At the age of 14, Rita started her career in hairdressing. Her love and passion for hair styling led to a successful future where she could pursue both passions by becoming one of those who style people's locks! During her childhood, hair grabbed her attention where she started noting the different colors, textures, and styles. She started experimenting with her own hair, trying out new looks that turned heads. It was like an epiphany, and she realized that hair styling is what really excited her. She loves the creative process of coming up with new looks and the satisfaction of seeing her clients walk out of the salon looking and feeling their best. Hair styling is her passion, and she feels lucky to have found her calling.
To get closer than ever before to all those heady days spent in the salon working on clients' tresses (and plenty more!), she opened up one of its own! At first glance, you might think that she is like other hairdressers. But as you walk through the door and see the women laughing and chatting in their chairs, you quickly realize that this is more than just a place to get your hair done. It's a place where women can come to feel like queens for a day. And it all starts with the woman who owns the place. Her name in the hairstyling industry reflects the symbolism that how much Rita loves giving life back into dry locks–and there are always new heads coming through their doors every week looking for the talented artist who can make them feel beautiful. Whether it's a simple trim or an elaborate up do, she always takes the time to listen to what her clients want and make sure that they walk out of her salon feeling like the best version of themselves.
When she is not immersed in work at her salon, Rita is constantly innovating to find new ways of improving the experience for clients. Her dedication has paid off and made her one-of-a kind hairdressers that are Arab world renowned! Rita is always on the go and this time it was no different. A well-coiffed head of hair is the crowning glory for any woman. For the past few years, she has attended several hair seminars in London and Paris, learning the latest techniques in hair care and styling. As a result, she is now able to provide her clients with the best possible service. Her knowledge of different types of hair, combined with her creative vision, allows her to create looks that are both stylish and flattering.
What Inspired Rita To Become A Hairdresser?
It was always a joy to watch the way that her mom's hair could be styled so perfectly with just one little tweak. And as if this wasn't enough of an inspiration for Rita, she also saw many other people in her town getting their style done by professionals who would come from afar- everyone had something different about them but what united them all? Their beauty!
After watching these happenings constantly throughout childhood and observing how much joy they brought others, she enrolled in cosmetology school after high school. From the moment she stepped into the classroom, it was clear that she had a natural talent for styling hair and creating dramatic looks. She quickly became one of the most popular students at the school, and her skills only continued to improve. Today, she is a successful professional stylist with a loyal clientele. And she still loves experimenting with different looks – just like she did when she was a little girl.
Her dedication hard work & kindness make it clear why everyone loves to get their hair done by Rita.
Rita takes pride in knowing every client and making sure they're happy with whatever hair style she gives them. Whether it's a hair cut or something more complicated, like lace fronts for wedding day drama; Rita makes certain that each customer leaves feeling beautiful!
The greatest thing is that you can always feel confident knowing she will help put your mind at ease by providing a style tailored just right for what suits YOU personally – not someone else's idea of perfect!
Rita is the liveliest and most grateful hairdresser you will ever meet. She is always joking around and making everyone laugh, but she is also quick to show her appreciation. Whenever a client leaves her chair, Rita thanks them profusely and tells them how happy she is to have been able to help them look their best. It is this combination of genuine cheerfulness and sincere gratitude that has made Rita so popular with both clients and co-workers alike. Her down-to earth personality makes it easy for customers to feel comfortable in their own skin while also making them look fabulous!
When a client walks into her hair salon, she is greeted by a smiling Rita. She asks for a cut and color, and the the talented stylists gets to work. The result is a beautiful, bouncy new hairdo that makes the woman feel refreshed and confident. What she may not realize is that the cut and color are just as much a work of art as any painting or sculpture. The stylist has taken the time to study the latest trends and techniques, and she has a keen eye for detail. Whether it's a subtle ombre or a daring pixie cut, her clients can always count on receiving a stylish, well-executed hairstyle. It's no wonder they keep coming back!
 Get The Best Hair Transformation With Rita Tamer at Maison Privee Arabia
We are thrilled and excited to have one of the best hairdressers in our Arab world, Rita at our salon Maison Privee Arabia in DUBAI. She will be visiting us here for three days a month and we can't wait for you to get the best hairdressing.
With over 20 years in this industry under her belt-Rita is not just one of the skilled &prestigiou  hairdressers or a gifted colorist with the ability to customize each client's color palette delivering exceptional results. She is considered as having attained an international reputation for her skill. Her work speaks for itself. With an exquisite attention to detail and cutting-edge technology, she has become one of the best hairdressers in the Arabic countries.
if you're looking to get the perfect hairstyle then look no further than this master of hairdressing. she will create the perfect look that is just right for YOU!
Her hairstyles are always perfect. Rita's passion is evident in her work as she takes great pride of making each client look unique with stylish looks that are flattering on them!
Alongside technical skills Rita also possesses an eye towards fashion, allowing her to create fashionable styles without compromising on the client's perspective.
Her innovative style is contemporary and trendy, yet always classic with an elegant touch. No matter the look she creates for her clients – whether it be a simple trim or complete hair transformation – you'll know that every aspect of your new image has been tailored just right by this stylish professional!
We at Maison Privee Arabia, are excited to have Rita Tamer visit us and provide our Dubai clients with a hair transformation. So what are you waiting for? Book today to get an awesome hairstyle. We look forward to your hair transformation.
Because hair is her language, color her obsession and transformation her raison!